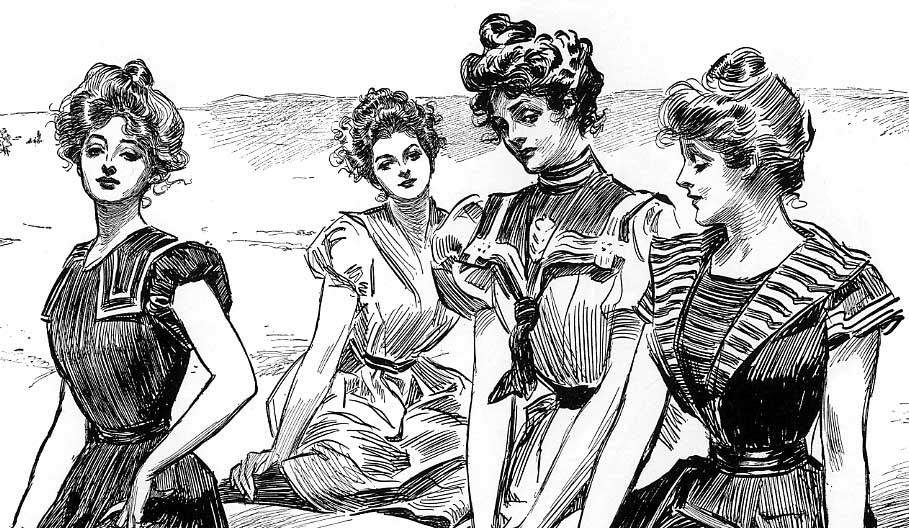 Use a pousse cafe glass.
1-5 glass of creme de anisette
1-5 glass of parfait d'amour
1-5 glass of creme yvette
1-5 glass of chartreuse (yellow)
Top off with whipped cream.
As modern and attractive as the Gibson pictures and as palatable as it is handsome, and for a smooth concoction is the accepted friend of the many resorts, both island and on the coast; and no matter where the elite may be, they will call for their prime favorite, the Gibson Girl.
Daly's Bartenders' Encyclopedia by Tim Daly, 1903